Find the best personal loan now!
All About Personal Loans: Everything You Want To Know
Personal loans are loans that are usually borrowed to meet emergency personal needs. Personal loans are obtained from banks or organizations, which lend loans after making a clear agreement about when to make repayments, including specified payment due dates and the number of installments. If you take a personal loan it is important to ensure that you pay every installment within the specified dates, in order to prevent becoming a defaulter.
The amount you pay in each installment is a combination of the principal amount borrowed, in addition to interest that has been accumulated, according to the terms of the agreement. You will be required to make the payment of the stipulated amount every month to the lending institution or bank that you borrowed money from. The amount that you receive will be approved according to your credit score or and to the lender's assessment of your capacity to pay back the loan.
Personal loans with good credit are usually approved quickly without having to wait for days. This means that someone with good credit will get their loan approved fast, and you will be able to use the money you are borrowing to satisfy your needs. Fast personal loan approval is important because the cost of living is rising each and every day. At times you can find yourself in a situation where you urgently need money. Therefore, it is important to ensure that you pay your bills and other borrowed loans promptly so that your credit record doesn't deteriorate.
There are many personal loan lending companies in the market today that don't require a lot of paperwork before they can approve a loan application. However, before you can qualify for a loan application you must fulfill all or a few of the following conditions, depending on the company you are applying from:
Good Credit History
Before you apply for a personal loan, make sure you know your credit score. You can check your credit score from websites online that give credit reports. Most people make the mistake of applying for personal loans without a clear picture of their loan status. Find our your credit score from one of the three major credit bureaus: Equifax, Experian, or TransUnion.
Credit Repair for Those with Bad Credit
If you have bad credit, always ensure that you do a credit repair. There are a lot of guidelines on how to repair your credit score online that can guide you step by step on how to do this.
Have Assets or Properties
If you want a large personal loan, it is a must to provide security in the form of assets or properties, especially if your credit is not perfect.
Provide all Paperwork
The last requirement for you to qualify for personal loans is that you must have the ability to provide all the paperwork that the bank or the lending institution asks for. Paperwork often includes things such as proof of employment.
In short, personal loans for people with good credit are usually approved faster, and can be used as an additional source of funds to meet your financial needs. Personal loan applicants with good credit usually have the advantage of getting a fast approval.
Introducing the 5 Minute Loan Application Processes
Have you ever wanted to apply for a loan but you got put off because of a long and repetitive application process? Most people who borrow regularly have been through a similar situation at one point in their lives. It becomes even more annoying when you submit the request only to get a notification that you have to redo it, or correct various sections. Were it not for the fact that you really needed the money, you would have canceled the process all together. However, there's no need to worry about this anymore because the good news is you can now enjoy a 5 minute loan application process!
Better online application procedures
One of the things that borrowers should thank online lenders for is the fact that one can now process a loan through the internet. This saves a lot of time, and is the reason why you only need a few minutes to complete your application. Unlike other lenders that ask you to fill out huge forms and submit them to their offices, there is no paperwork involved here. You just complete a short online form and everything is done. The best part is that if the lender wants to verify information such as your credit score, they can do it quickly online.
Compare loans faster and more easily
This is the best part. When you are searching for a lender, you are likely to find lots of them. Each one will have an offer that differs from the rest. There are online tools that help you to bypass most of the challenges that come with conventional borrowing methods. One of them is the availability of loan calculators that can help you to compare loans instantly. Within a flash, you will know the amount that you can borrow from every lender, the interest rate that you will be subjected to, and the duration that you will need to repay it.
Find out more information about a lender in a few clicks
Nobody borrows from a lender without knowing their background, their relationship with their customers, and how they are likely to impact a borrower's financial life. This is the reason why people spend many hours trying to search for information about every lender. You do not need to do this anymore because when comparing online, you will find links that direct you to read reviews that have been submitted by other borrowers. You only need a few minutes to determine whether a particular lender is the right choice for you based on what you find in those reviews.
In a nutshell, 5 minute loan application processes have greatly changed the way people borrow money. In addition, they have reduced the waiting time. Just as you submit information fast, you can also expect the loan to be processed quickly. In fact, you can expect to have the money in your account just a few hours after submitting your application.
Personal Loans to Pay Off Credit Card Debts
Learning how to pay off credit card debt is one of the best things an individual can do for themselves and their family. Once the debt is paid down, your quality of life will increase as you won't have to worry about the bills, calls, and a poor credit score. The following are some of the best ways to accomplish this goal. Learn how to pay off credit card debt:
Debt Reduction Tips Anyone Can Follow
1: Develop a plan that allows you to pay off your debt. For example, you should pay down the debt with the highest interest rate first, paying as much as possible off on that card before moving on to the next (when the original card is paid off). Keep up on all cards by paying the minimum except for the highest interest rate, which you will pay the most on.
2: Balance transfers can be a big help. If you get a credit card offer with a 0% introductory period for balance transfers, look at your budget and figure out how much you could spend on that each month in a realistic context. Move enough from your highest interest rate card to the balance transfer card to exactly match that payment schedule, and run that debt down.
3: Consider borrowing against your home. This tip for how to pay off credit card debt is one you should think closely about. If you have equity in your home, you could take out a loan from the home and use the proceeds to pay down your credit cards. If you do this, you must commit to not having this amount of debt again since it could allow you to end up with twice as much debt and therefore twice as much trouble. On the other hand, if you can control your spending, you could pay off credit card debt quickly and very affordably in this manner.
4: Spending habits are important. If you don't make a monthly budget, do it now. Do it for three months, and tally up every penny you spend. You'll see how much you're spending on credit cards, and on things that are invisible leeches on your funds, like getting your morning latte. Four dollar cups of coffee add up to significant money over a typical work month. You should still leave room for some fun items in your budget though; otherwise, you'll splurge on something you shouldn't do and undo most of the good you've done. Good spending habits will whittle down debt quickly.
5: Evaluate your options. One of the important ones is consumer credit counseling. Sometimes, you might be dug in so deep that there's no easy way out. Learning to pay off credit card debt might take more than you can handle at the moment. Consumer credit counseling can help. They can teach you how to better manage your spending and budget, they can intervene and get you balances, and interest rates adjusted, or spread out your payment timescales, or even get a consolidation loan to reduce your monthly payments to a sustainable level.
A critical skill many people have to learn is how to pay off unsecured credit card debt. It's a commitment to making a better life for yourself and for your children. Once you've made the commitment, you'll be surprised at how quickly the benefits come to you, and eventually, you'll live your life debt free.
Boost your credit score
Most people don't think about their credit score until it's too late. Out of desperation, people end up seeking the services of a credit repair agency. This is often a mistake. Primarily your goal is to get and maintain a a good credit score. Credit scores affect not only how much money you can borrow, but also things such as insurance premiums. Insurers think that people with high credit scores are less risky, more responsible and a better investment. Get more affordable premiums by raising your score. Here's how:
#1: Pay down your credit cards
Most people can't completely pay off their credit cards any time soon, but you can implement strategies to pay off some of the debt and to shift the rest of it around so that your credit score will go up.
Strategy A: Pay off the highest interest cards first
The high interest cards are the ones that cost you most in the long run since interest payments can financially ruin you by themselves. If you have one card at 25% and another at 15%, you make only your minimum payments on the 15% card and put all your resources into eliminating that 25% one as soon as possible.
This is probably the best long-term financial strategy if you consider debt in a vacuum, but raising your credit score in and of itself gives you several opportunities to become financially stronger, which could give you a better chance of getting out of debt more quickly.
Strategy B: Pay off the cards closest to their limits
This strategy is designed to provide an immediate boost to credit scores. As you get closer and closer to your credit limit on a card, your score drops lower and lower. The idea, then, is to start with a card approaching the limit or at the limit and pay that one down until it is beneath the amount owed on another card.
For example, if one card has a $3000 and you owe $2800, start paying that one before you pay the one that owes $500 on a limit of $2000. Essentially, you are just prioritizing the ones that are close to the limit.
Once you get a card comfortably beneath its limit, then move on to another card.
Keep in mind that even reducing your balance to one-third of your credit limit will increase your credit score significantly.
#2: Continue Using Older Cards
A good credit score is about a well established history. So, the longer you use a card, the higher your score will be. Use your oldest card for purchases and then pay it off before you have to pay interest. Even doing this for $100 a month will add ten or so points onto your score in no time.
#3: Avoid Heavy Spending
Even if you pay it off very quickly, filling up a large chunk of your credit card limit will really hurt your score.
Charge lightly, not heavily.
Credit bureaus look at your monthly spending, so even if you pay it off, they see how high or initial balance is and will hit you right where it hurts: your credit score.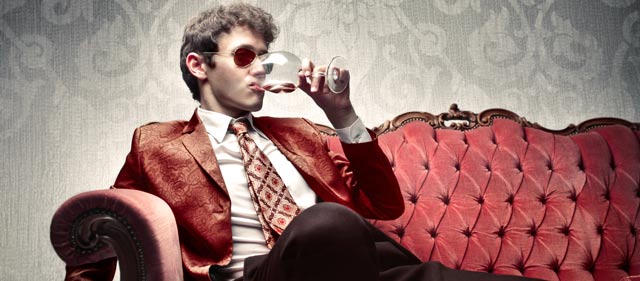 Fast ways to raise your credit score
Your credit score dictates almost everything from whether you will be approved for a credit card to the rate you are offered on a mortgage. Today many employers use credit scores to determine whether you are fit for certain positions. However, it is important to note that there is no magic bullet to raising your credit report. It requires a lot of hard work and time. Here are a few changes you can make that will help raise your credit score fast.
· Correct credit report errors
Credit scores are mainly determined by your credit report. Credit reports contains data that is used to calculate the score and it may sometimes contain errors. If you have not, request a copy of your credit report to insure there are no late payments listed incorrectly and the amounts owed for every account are correct. If you find any errors, dispute them with the credit bureau.
· Pay your bills on time
Making your bill payments on time is one of the major contributing factors to your credit score. Some lenders offer payment reminders by sending text messages or emails when the payment is due. You can also enroll in automatic bill pay where payments are automatically debited from your bank account.
· Reduce the amount of debt
Reducing the amount of debt you owe not only helps to raise your credit score, but is also a satisfying achievement. To do this, use your credit report to list all your accounts then check your recent statements to determine exactly how much you owe each account plus the interest rate. Create a payment plan allocating a higher amount to the highest interest cards and maintaining the minimum payments on the other accounts. Also, you should consider limiting the use of your credit cards or stop using them all together.
· Pay your bills twice a month
You may think that paying your card every month even if it is maxed out is a good thing. The problem with this is that lenders only report balanced to the credit bureau once a month. Therefore, if you run up a big balance, it will look like you are overusing your credit.
To alleviate this problem, make one payment before the closing date and the second before the due date. The first reduces the balance that the credit bureaus see and the second ensure that you do not pay a late fee.
· Increase your credit limit
If you are unable to pay down your balances, you can improve your credit utilization rate. Call the creditor and request a credit limit increase.
For example, if you have maxed out your $1000 credit card and you get a limit increase to $2000, you instantly cut your credit utilization rate by 50%. If you get a limit increase, do not spend any of the new credit.
· Negotiate
You probably were unable to pay your bills last year when you were unemployed, but you can request creditors to erase the debt or any other account that went on collection
Write a letter to the creditor offering to clear the remaining balance on condition that they will report the account as paid as agreed or maybe remove it. Be sure to get the creditor to agree in writing before making the payment.
· Do not close any credit cards.
Boost my credit score overnight  – The fastest ways available in the market to improve your credit score
If your loan application got rejected due to your low credit score, all is not hopeless. There are still some ways to improve your credit score in order to secure the loan you want.
The first thing to know about your credit score is that it is an algorithm. To make a change in your credit score, you just have to follow these four steps to increase your credit score faster:
● Correct inaccuracies: A recent report proves that there are a huge number of inaccuracies found in the credit reports of 40 million Americans, which can create huge problems for loan applicants, due to some else's mistakes. So first, you have to ask for copies of annual credit reports and find any inaccurate information that may have been filled by your lenders. If you clear up mistakes from your credit report, it might lead to a huge boost in your credit score.
● Check delinquent accounts: You should contact your lenders about Delinquent Accounts. If you found that they have committed a mistake in making your account a Delinquent account. You have to ask for the claimed proof to your lenders and if they can't produce any proof, then you must contact your credit bureaus to remove this delinquent account from your credit report. This will help you to increase your credit score faster.
● Pay off current credit card debt: The biggest thing that will impact your credit score, after bankruptcies and foreclosures, is past due credit accounts. So, pay off your debts as quickly as possible to make a huge impact on your credit score.
● Ask for an increase in your credit limit: Increasing your credit limit can make a drastic changes in your credit score. After all, a credit score is a formula only and it is uses some parameters to figure out your credit paying capabilities. One of the parameters is your credit utilization percentage. For example, one person has a credit limit of $10,000, while only using $5,000 a month in credit. Therefore his credit utilization percentage is 50%. If he asks for an increase in his credit limit and gets in increased to $20,000, while still only using $5000 a month, his credit utilization percentage will be 25%.
High interest personal loans for bad credit
High-interest personal loans for individuals with bad credit are likely, but the interest rates are often higher than on other loans. Lenders assign people with bad credit as high risk, meaning there is a high possibility of not being paid back. Not only are the interest rates remarkably high on these types of loans, but the fines and fees are usually steep as well.
A bad credit score is considered to be anything below 620 — with this score; a person is going to find it tough to be confirmed for a contract, credit card or car loan. In particular, an expected 80% of all investment demands are turned down due to reduced credit or no credit, although there are still the lot of lenders who specialize in providing unsecured lending for people with bad credit.
For this type of borrowing, bad credit shouldn't be a problem, as there is no-credit-check required, nor are you required to have a business or other goods to secure the loan advance. Typically, most of these lenders base your approval on your job status — you are required to have a job contract for a certain specified period, at least 90 to 180 days, depending on the lender's particular policy.
There are other advantages to unsecured personal lending for bad credit. The application process is relatively straightforward and fast — many banks can now take and approve your request online, with no need to visit the lender's office or fax in paperwork. Web bankers tend to have slightly better rates as their expenses are less and the savings can be transferred on to the customer. Check around to compare rates and charges; you should also confirm whether the lender is enrolled with the Better Business Bureau.
Although applying for a personal loan for bad credit is relatively straightforward, there are some other conditions. You will need to have an approved bank statement in which to have your money invested, and you will be required to present evidence of interest in the form of an original pay stub — usually, $1,000 a month is deemed adequate for this type of advance. Your interest can be from a job, disability or unemployment. If you are appealing in person, you may have to supply a driver's license or social security card.
Typically, expect to be approved for an amount of about between $500 and $1500, if you apply for a private loan for bad credit, while higher numbers may also be prepared. The money can be used for anything you like and is available to you that same day or the next day. You are usually required to pay it back inside a few weeks, or the next time you get paid.
Once you have a summary of all your debts owed and a weighted average interest rate you can see what type of loan you are eligible for. If you are lucky, it won't be a bad credit personal loan.
Common types of personal loans for poor credit individuals
Loan providers that give personal loans for poor credit borrowers are evidently doing well in their business. This could be simply because the number of people with unfavorable credit ratings has seriously surged in the past few years. Most moneylenders these days bring in the most money giving fast bad credit loans for poor credit borrowers. This isn't surprising because the number of people who have poor credit scores is continuously increasing. If you are among those individuals, you are lucky enough to be able to have multiple alternatives when signing up for lending options. In the past, poor credit individuals were not given opportunities to secure loans while they were still in bad credit shape.
Personal loans for unfavorable credit rated individuals can be classified into four types:
Bad Credit Loans
Usually, these personal loans are in the form of real estate property or car loans. In most cases, lenders of these services need collateral to serve as backup or protection for the loans. Thus, they have secured loans. The interest rates are usually slightly higher than rates imposed on regular personal loans. Rates are still higher compared to poor credit unsecured loans.
Poor Credit Auto Loans
Poor credit auto loans are secured personal loans, where the car itself is the collateral. Such poor credit loans usually come with high-interest rates. The loan providers know the risks they take, consequently, the collateral they demand.
Poor Credit Home Loans
Many loans call for home properties as collateral, in order to secure the loans. Loan providers normally offer and provide these loans particularly for consumers who are suffering from bad credit. Putting the house as collateral safeguards the lenders against the potential risks involved. In contrast, because of the significance of collateral involved, these loans often have lower interest rates.
Bankruptcy Credit Cards
Credit cards are forms of loans provided by lenders. The sum can be used for buying or be taken as a cash advance. Bankruptcy credit cards are considered secured personal loans for people with bad credit.
To sum up, take time and rebuild your credit by being paying off your bad credit personal loans on time. Gradually you will have good credit again.
 How to get the best personal loans for excellent credit
Many banking institutions offer personal loans to those who require financial aid. There are many benefits to these loans as they can be used for many purposes. In addition to this, you must also satisfy certain criteria in order to be eligible for such a loan. To get the best personal loans for excellent credit, you will need to follow certain factors which are given below.
Banking Institute
There are various banking and financial institutes that offer loans for a variety of different rates. Some institutes offer beneficial rates depending on your previous relationship with the bank. To get the best personal loans for excellent credit, you must first see what the banking institute will offer you. In addition to this, certain banks have certain internal criteria which will help decide the ideal loan for you. If you satisfy the bank's criteria, you can easily get the personal loan you desire.
Employment
Employment plays an important role when it comes to these loans. Most often, you are required to have worked at the same place for over six months to be eligible to apply for the loan. You will also often need to have a certain income level. The higher your income, the higher the chance you'll get the loan you desire. Even your position in the company can affect the loan amount you receive. Additionally, certain banks have an internal list of companies that are acceptable to them. If you work for any of the companies on the list, they will automatically provide you with the best personal loans for excellent credit. These companies can be both private and public companies.
Credit Score
Your credit score plays a vital role when it comes to personal loans. Credit scores defines the financial habits and background of an individual. Additionally, credit scores also provide proof or risk factor when it comes to investing in such an individual. The loan amount you qualify for will depend on your credit score. If the credit score is low, there is a high chance that the application might be rejected or given with a low loan amount. With a high credit score, you can get a better loan amount. One major advantage of the credit score is that you can take steps to ensure it increases. Before you apply for the loan, always check your credit score. Depending on the rate, you can take the necessary steps to increase it an acceptable rate before you apply.
If you are looking for a larger loan, then you will probably get a year or two to pay it back. However, the larger the loan is, the harder it will be to get approved with bad credit, and you will also need more time to get approved as well. Personal loans are not secured by any property so they are not as easy to get and the bank will need more time to make sure you can afford it before they give you the money.